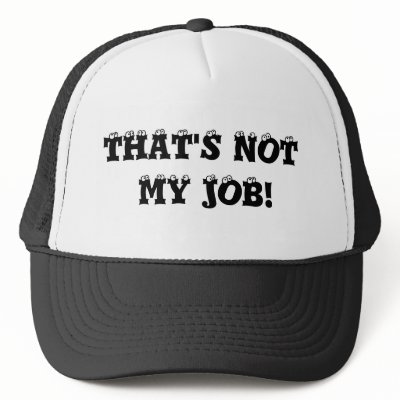 I found myself in a small, most likely very insignificant little situation at work today. When I looked back on it afterward, I felt unexpectedly fresh; the kind of fresh one experiences after an epiphany of minor proportions. I had to reflect and really think twice about why seemingly doing nothing more than "my job" left me feeling like a better DBA and person in general.
In this particular situation, I had two responsibilities; to ensure the code conformed to company standards/syntax, and assure the procedure itself affected the expected number of records BEFORE it got run against prod. Simple enough right? It's not my role (at this point in the process at least) to ensure correct logic is being followed. After a 9-hour day (not gargantuan by DBA standards, but long enough to be exhausted) a script came across my desk for review. This script contained an innocent enough local variable, "@CustomerID". This local variable was declared but never assigned a value. Fifteen lines later down the script, @Customer was checked to see if it was NOT NULL; and if so, an UPDATE statement was run. Looking it over a 2nd time, the logical error of it never being able to run the UPDATE became clear; yet syntactically it was correct, and company standards were all being met. My options flashed across my mind. Do "my job" and advance it forward; or cause yourself and perhaps several others to have to stay late at work to fix the script and send it back through the pipeline?
I suppose I wouldn't be writing about this had I taken the easy way out. And I must stress, this is NOT about patting myself on the back. This was a very small thing in reality. I rejected the ticket for the logic error despite that not being part of what I was asked to do in this situation. A VP came by my desk 5 mins later and inquired immediately about why I rejected it. After explaining the logic error, his initial annoyance at his guys having to stay late due to me bouncing the ticket, disappeared completely. He thanked me for my diligence and basically said that if his team were more careful in the first place, they'd be home by now. Small victory for the Grateful DBA.
As I drove home a bit later, it occurred to me just how good it felt to go that extra step. How the satisfaction of doing the "right thing" outweighed the small irritation of putting in an extra 45 mins on a Monday evening. How it not only was the best thing for the organization, but bonus, was probably a fairly good thing for my career.
So I ask; did you bite your tongue today when something came across your desk that wasn't your job? What did you do extra today?
Have a grateful day…Troy